EX3300-48T-BF Switch Juniper 48 Ports Data 4 SFP+ Uplink Slot phân phối bởi Hợp Nhất ®
EX3300-48T-BF
Sản phẩm chính hãng ®
Thông số sản phẩm EX3300-48T-BF

Dòng sản phẩm:

Switch mạng Juniper

Hãng sản xuất:

Juniper

Mã sản phẩm:

EX3300-48T-BF

Loại sản phẩm:

Juniper EX3300

Nhà phân phối:

Hợp Nhất

Tình trạng:

Mới 100%

Bảo hành:

Chính hãng

Trạng thái:

Còn hàng

Giao hàng:

Toàn quốc

Hỗ trợ kỹ thuật:

24/7
Giá để tham khảo, liên hệ để có giá rẻ hơn
Hỗ trợ báo giá 24/7 - Liên hệ với hopnhat.com.vn để có báo giá tốt nhất tại thời điểm (Hotline / SMS / Zalo)
Tại sao bạn nên mua EX3300-48T-BF tại hopnhat.com.vn ?
hopnhat.com.vn nhà phân phối thiết bị mạng chính hãng, uy tín danh tiếng 10 năm qua tại Việt Nam. Sản phẩm EX3300-48T-BF được chúng tôi phân phối là sản phẩm chính hãng, có đầy đủ giấy tờ chứng minh xuất xứ và chất lượng sản phẩm CO,CQ (bill of lading, invoice, packing list, tờ khai Hải Quan). Vui lòng liên hệ trực tiếp với chúng tôi nếu bạn cần trợ giúp thông tin về EX3300-48T-BF chính hãng...
Chúng tôi cam kết hoàn tiền gấp 100 lần nếu là hàng kém chất lượng từ hopnhat.com.vn
Mua sản phẩm Switch Juniper EX3300 tại hopnhat.com.vn để đảm bảo sản phẩm chính hãng
Juniper EX3300-48T-BF
EX3300-48T-BF Switch Juniper 48 Ports Data 4 SFP+ Uplink Slot
Juniper EX3300-48T-BF Layer 3 Switch - 48 Ports - Manageable - 3 Layer Supported - 1U High - Rack-mountable - Lifetime Limited Warranty W/ 4SFP PLUS 1/10G UPLINK PORTS
Uplink
Fixed 4-port uplinks which can be individually configured as GbE (SFP) or 10GbE (SFP+) ports.
Dimensions (W x H x D)
17.4 x 1.7 x 12 in (43.7 x 4.4 x 31 cm)
Weight Lbs (Kg)
EX3300-48P: 12.8 lb (5.8 kg)
EX3300-24P: 11.6 lb (5.3 kg)
EX3300-48T: 10.8 lb (4.9 kg)
EX3300-48T-BF: 10.8 lb (4.9 kg)
EX3300-24T: 10.0 lb (4.6 kg)
EX3300-24T-DC: 9.8 lb (4.5 kg)
Environmental Ranges
Operating temperature: 32° to 113° F (0° to 45° C)
Storage temperature: -40° to 158° F (-40° to 70° C)
Operating altitude: Up to 10,000 ft (3,049 m)
Non-operating altitude: Up to 16,000 ft (4,877 m)
Relative humidity operating: 10% to 85% (noncondensing)
Relative humidity non-operating: 0% to 95% (noncondensing)
Hardware Specifications
Switching Engine Model: Store and forward
DRAM: 1 GB with ECC
Flash: 1 GB
CPU: 1 GHz
GbE Port Density per System
EX3300-24T/EX3300-24P/EX3300-24T-DC: 28 (24 host ports + four 10GbE/GbE uplink ports)
EX3300-48T/EX3300-48T-BF/EX3300-48P: 52 (48 host ports + four 10GbE/GbE uplink ports)
Virtual Chassis Capabilities
Maximum number of members: 10
Number of Virtual Chassis ports: 4
Maximum Virtual Chassis interconnect capacity: 80 Gbps
Physical Layer
Time Domain Reflectometry (TDR) for detecting cable breaks and shorts
Auto medium-dependent interface/medium dependent interface crossover (MDI/MDIX) support
Port speed downshift/setting maximum advertised speed on 10/100/1000BASE-T ports
Digital optical monitoring for optical ports
Packet Switching Capacities (Maximum with 64 Byte Packets)
EX3300-24T, EX3300-24P, EX3300-24T-DC: 128 Gbps
EX3300-48T, EX3300-48T-BF, EX3300-48P: 176 Gbps
Layer 2/Layer 3 Throughput (Mpps):
24P/24T/24T-DC: 95 Mpps
48P/48T/48T-BF: 130 Mpps
Layer 2 Switching
Maximum MAC addresses per system: 16,000
Jumbo frames: 9,216 Bytes
Number of VLANs: 4,096
Range of possible VLAN IDs: 1-4,095
Port-based VLAN
MAC-based VLAN
Voice VLAN
Compatible with Per-VLAN Spanning Tree Plus (PVST+)
RVI (Routed VLAN Interface)
IEEE 802.1AB: Link Layer Discovery Protocol (LLDP)
LLDP-MED with VoIP integration
IEEE 802.1D: Spanning Tree Protocol
IEEE 802.1p: CoS prioritization
IEEE 802.1Q: VLAN tagging
IEEE 802.1Q-in-Q: VLAN stacking
IEEE 802.1s: Multiple Spanning Tree Protocol (MSTP)
IEEE 802.1ak Multiple VLAN Registration Protocol (MVRP)
Persistent MAC (sticky MAC)
Number of MST instances supported: 64
Number of VSTP instances supported: 253
IEEE 802.1w: Rapid Spanning Tree Protocol (RSTP)
RSTP and VSTP running concurrently
IEEE 802.1X: Port access control
IEEE 802.3: 10BASE-T
IEEE 802.3u: 100BASE-T
IEEE 802.3ab: 1000BASE-T
IEEE 802.3z: 1000BASE-X
IEEE 802.3af: PoE
IEEE 802.3at: PoE+
IEEE 802.3x: Pause frames/flow control
IEEE 802.3ad: Link Aggregation Control Protocol (LACP)
Layer 3 VLAN-tagged sub-interface
NetBios snooping
Multicast VLAN Registration (MVR)
Metro
PVLAN support:
IEEE 802.1ag connectivity fault management
ITU-T G.8032 Ethernet Ring Protection Switching
IEEE 802.1ad Q-in-Q tunneling
Multicast VLAN routing
Layer 2 Tunneling Protocol (L2TP)
Adding/removing single tag
Filter-based SVLAN tagging
Flexible CoS (outer .1P marking)
Layer 3 Features: IPv4
Maximum number of Address Resolution Protocol (ARP) entries: 4,000
Maximum number of IPv4 unicast routes in hardware: 8,000
Layer 3 redundancy: VRRP
Routing protocols:
RIP v1/v2
Static routing
OSPF v2
BGP v4
IP directed broadcast – traffic forwarding
Virtual router (VRF-Lite) supporting RIP, OSPF, BGP
Routing policy
Filter-based Forwarding (FBF)
Unicast Reverse Path Forwarding (uRPF)
Multiprotocol BGP (MBGP)
Layer 3 Features: IPv6 Management Functionality
Neighbor discovery, system logging, Telnet, SSH, Junos Web, SNMP, Network Time Protocol (NTP), Domain Name System (DNS)
Static routing
IPv6 ACL (PACL, VACL, RACL)
IPv6 CoS (BA, MF classification and rewrite, scheduling based on TC)
MLDv1/v2 snooping
IPv6 ping, traceroute
IPv6 stateless auto-configuration
IPv6 Layer 3 forwarding in hardware
Layer 3 Features: IPv6 Routing
RIPng
OSPF v3
BGP v6
IPv6 Layer 3 redundancy: VRRP v6
Virtual Router support for IPv6 unicast
PIM for IPv6 multicast
MBGP
Supported RFCs
RFC 2925 MIB for remote ping, trace
RFC 1122 Host requirements
RFC 768 UDP
RFC 791 IP
RFC 783 Trivial File Transfer Protocol (TFTP)
RFC 792 Internet Control Message Protocol (ICMP)
RFC 793 TCP
RFC 826 Address Resolution Protocol (ARP)
RFC 894 IP over Ethernet
RFC 903 Reverse ARP (RARP)
RFC 906 TFTP bootstrap
RFC 1027 Proxy ARP
RFC 2068 HTTP server
RFC 1812 Requirements for IP Version 4 routers
RFC 1519 Classless Interdomain Routing (CIDR)
RFC 1256 IPv4 ICMP Router Discovery (IRDP)
RFC 1058 RIP v1
RFC 2453 RIP v2
RFC 1492 TACACS+
RFC 2138 RADIUS authentication
RFC 2139 RADIUS accounting
RFC 2710 Multicast Listener Discovery Version (MLD) for IPv6
RFC 3579 RADIUS Extensible Authentication Protocol (EAP) support for 802.1X
RFC 5176 Dynamic Authorization Extensions to RADIUS
RFC 2267 Network ingress filtering
RFC 2030 SNTP
RFC 854 Telnet client and server
RFC 951, 1542 BootP
RFC 2131 BootP/DHCP relay agent and DHCP server
RFC 1591 Domain Name System (DNS)
RFC 2474 DiffServ Precedence, including 8 queues/port
RFC 2598 DiffServ Expedited Forwarding (EF)
RFC 2597 DiffServ Assured Forwarding (AF)
LLDP-MED, ANSI/TIA-1057, draft 08
RFC 2328 OSPF v2
RFC 3768 VRRP
RFC 3810 Multicast Listener Discovery Version 2 (MLDv2) for IPv6
RFC 4271 BGP4
RFC 4601 PIM-SM
RFC 3973 PIM-DM
RFC 3569 PIM-SSM
RFC 3618 Multicast Source Discovery Protocol (MSDP)
Security
MAC limiting
Allowed MAC addresses, configurable per port
Dynamic ARP inspection (DAI)
Proxy ARP
Static ARP support
DHCP snooping
IP source guard
802.1X port-based
802.1X multiple supplicants
802.1X with VLAN assignment
802.1X with authentication bypass access (based on host MAC address)
802.1X with VoIP VLAN support
802.1X dynamic access control list (ACL) based on RADIUS attributes
802.1X supported EAP types: Message Digest 5 (MD5), Transport Layer Security (TLS), Tunneled Transport Layer Security (TTLS), Protected Extensible Authentication Protocol (PEAP)
Access control lists, (Junos OS firewall filters)
Port-based ACL (PACL)—ingress and egress
VLAN-based ACL (VACL)—ingress and egress
Router-based ACL (RACL)—ingress and egress
ACL entries (ACE) in hardware per system: 1,500
ACL counter for denied packets
ACL counter for permitted packets
Ability to add/remove/change ACL entries in middle of list (ACL editing)
L2-L4 ACL
Trusted Network Connect (TNC) certified
Static MAC authentication
MAC-RADIUS
Control plane denial-of-service (DoS) protection
Firewall filter on me0 interface (control plane protection)
Captive Portal – Layer 2 interfaces
Fallback authentication
High Availability
External redundant power system option
Link aggregation:
802.3ad (LACP) support
Number of link aggregation groups (LAGs) supported: 32
Maximum number of ports per LAG: 8
LAG load sharing algorithm—bridged unicast traffic
IP: S/D MAC, S/D IP
TCP/UDP: S/D MAC, S/D IP, S/D port
Non-IP: S/D MAC
LAG sharing algorithm—routed unicast traffic
IP: S/D IP
TCP/UDP: S/D IP, S/D port
LAG load sharing algorithm—bridged multicast traffic
IP: S/D MAC, S/D IP
TCP/UDP: S/D MAC, S/D IP, S/D port
Non-IP: S/D MAC
LAG sharing algorithm—routed multicast traffic
IP: S/D IP
TCP/UDP: S/D IP, S/D port
Tagged ports support in LAG
Graceful Route Engine Switchover (GRES) for IGMP v1/v2/ v3 snooping
Non-stop Routing (OSPF v1/v2/v3, RIP/RIPng, BGP, BGP v6, ISIS, PIM)
Non-Stop Software Upgrade (NSSU)
Quality of Service (QoS)
Layer 2 QoS
Layer 3 QoS
Ingress policing: 1 rate 2 color
Hardware queues per port: 8
Scheduling methods (egress): Strict Priority (SP), SDWRR
802.1p, DiffServ code point (DSCP/IP) precedence trust and marking
L2-L4 classification criteria, including Interface, MAC address, Ethertype, 802.1p, VLAN, IP address, DSCP/IP precedence, and TCP/UDP port numbers
Congestion avoidance capabilities: Tail drop
Multicast
IGMP snooping entries: 3,000
IGMP snooping
IGMP v1/v2/v3
PIM-SM, PIM-SSM, PIM-DM
VRF-Lite support for PIM and IBMP
MLD v1/v2 snooping
IGMP filter
Multicast Source Discovery Protocol (MSDP)
PIM for IPv6 multicast
MBGP
Services and Manageability
Junos OS CLI
Web interface Junos Web support
Out-of-band management: Serial, 10/100BASE-T Ethernet
ASCII configuration
Rescue configuration
Configuration rollback
Image rollback
Element management tools: Junos Space Network Management Platform
Real-Time Performance Monitoring (RPM)
SNMP: v1, v2c, v3
Remote monitoring (RMON) (RFC 2819) Groups 1, 2, 3, 9
Network Time Protocol (NTP)
DHCP server
DHCP client and DHCP proxy
DHCP relay and helper
VR-aware DHCP
RADIUS authentication
TACACS+ authentication
SSHv2
Secure copy
HTTP/HTTPs
DNS resolver
System logging
Temperature sensor
Configuration backup via FTP/secure copy
sFlow
Interface range
Port profile associations
Ethernet OAM link fault management (LFM)
Uplink Failure Detection (UFD)
EZ Touchless Provisioning using DHCP
Supported MIBs
RFC 2464 Transmission of IPv6 Packets over Ethernet Networks
RFC 4862 IPv6 Stateless Address Autoconfiguration
RFC 4443 ICMPv6 for the IPv6 Specification
RFC 4213 Basic Transition Mechanisms for IPv6 Hosts and Routers
RFC 1155 Structure of Management Information (SMI)
RFC 1157 SNMPv1
RFC 1905 RFC 1907 SNMP v2c, SMIv2, and revised MIB-II
RFC 2570-2575 SNMPv3, user-based security, encryption, and authentication
RFC 2576 Coexistence between SNMP Version 1, Version 2, and Version 3
RFC 1212, RFC 1213, RFC 1215 MIB-II, Ethernet-like MIB, and traps
RFC 2578 SNMP Structure of Management Information MIB
RFC 2579 SNMP textual conventions for SMIv2
RFC 2925 Ping/traceroute MIB
RFC 2665 Ethernet-like interface MIB
RFC 1643 Ethernet MIB
RFC 1493 Bridge MIB
RFC 2096 IPv4 forwarding table MIB
RFC 2011 SNMPv2 for IP using SMIv2
RFC 2012 SNMPv2 for transmission control protocol using SMIv2
RFC 2013 SNMPv2 for user datagram protocol using SMIv2
RFC 2863 Interface MIB
RFC 3413 SNMP application MIB
RFC 3414 User-based security model for SNMPv3
RFC 3415 View-based access control model for SNMP
RFC 3621 PoE-MIB (PoE switches only)
RFC 1724 RIPv2 MIB
RFC 2863 Interface group MIB
RFC 2819 RMON MIB
RFC 2287 System application packages MIB
RFC 4188 STP and extensions MIB
RFC 4363 Definitions of managed objects for bridges with traffic classes, multicast filtering, and VLAN extensions
RFC 2922 LLDP MIB
RFC 2328 OSPF v2
RFC 5643 OSPF v3 MIB support
RFC 1981 Path MTU discovery for IPv6
RFC 2460 IPv6 specification
RFC 3484 Default address selection for IPv6
RFC 4291 IPv6 addressing architecture
RFC 4861 Neighbor discovery for IPv6
IEEE 802.1ad Q-in-Q
Draft – blumenthal – aes – usm - 08
Draft – reeder - snmpv3 – usm - 3desede -00
Troubleshooting
Debugging: CLI via console, telnet, or SSH
Diagnostics: Show and debug command statistics
Traffic mirroring (port)
Traffic mirroring (VLAN)
Filter-based mirroring
Mirroring destination ports per system: 1
LAG port monitoring
Multiple destination ports monitored to 1 mirror (N:1)
Maximum number of mirroring sessions: 1
Mirroring to remote destination (over L2): 1 destination VLAN
IP tools: Extended ping and trace
Juniper Networks commit and rollback
Safety Certifications
UL-UL60950-1 (First Edition)
C-UL to CAN/CSA 22.2 No.60950-1 (First Edition)
TUV/GS to EN 60950-1, Amendment A1-A4, A11
CB-IEC60950-1, all country deviations
Electromagnetic Compatibility Certifications
FCC 47CFR Part 15 Class A
EN 55022 Class A
ICES-003 Class A
VCCI Class A
AS/NZS CISPR 22 Class A
CISPR 22 Class A
EN 55024
EN 300386
CE
Telecom Quality Management
TL9000
Environmental
Reduction of Hazardous Substances (ROHS) 6
Telco
FIPS
---
Từ khoá "EX3300-48T-BF", "Báo giá EX3300-48T-BF", "Switch Juniper EX3300" hay "Phân phối EX3300-48T-BF" tìm kiếm với Google
Sản phẩm EX3300-48T-BF được phân phối chính hãng bởi
hopnhat.com.vn - Báo giá phân phối EX3300-48T-BF chính hãng, uy tín, giao hàng toàn Quốc, Hỗ trợ 24/7
Thông tin, hình ảnh, giá cả, mua bán, báo giá EX3300-48T-BF chính hãng tại Hà Nội và Hồ Chí Minh (Sài Gòn)
hopnhat.com.vn - NHÀ PHÂN PHỐI EX3300-48T-BF UY TÍN
Báo giá phân phối sản phẩm thiết bị mạng chính hãng ®
Hotline PO: 038 559 8080 0385 90 8282
Hà Nội:
Liền kề TT17-B4 Khu đô thị Văn Quán, Hà Đông, Hà Nội
(Bản đồ)
- Tel: 024.22255666
Hồ Chí Minh:
108/1/6 Biệt Thự Làng Hoa, Cây Trâm, Gò Vấp, HCMC
(Bản đồ)
- Tel: 028.62959899
Sản phẩm khác cùng dòng Switch Juniper EX3300
HOTLINE BÁO GIÁ 24/7
Những câu hỏi thường gặp trước khi mua hàng

Sản phẩm chính hãng
Đầy đủ giấy tờ CO,CQ
Bảo hành chính hãng
Giá bán cạnh tranh nhất
Dịch vụ chuyên nghiệp
Giao hàng toàn Quốc
Hỗ trợ kỹ thuật 24/7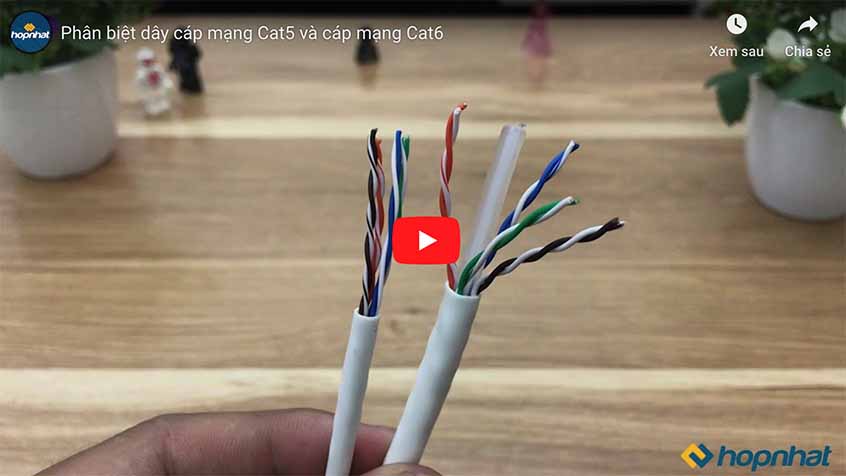 HỢP NHẤT GROUP KHUYẾN MẠI
Đơn vị rất uy tín ai đã làm rồi thì là lựa chọn số 1 luôn. Dự án ở Thảo Điền đã bàn giao rất chuyên nghiệp. Sẽ hợp tác lâu dài khi phát sinh các dự án cần sản phẩm của các bạn...

Anh Vượng
Quận 2 / Hồ Chí Minh
Có tìm trên mạng sau đó mua hàng bên bạn. Đơn vị rất uy tín chuyên nghiệp, chuẩn chỉnh và hỗ trợ tận tình. Sản phẩm chính hãng chất lượng tốt, nhân viên làm việc rất tận tình...

Chị Hồng
Quận 1/ Hồ Chí Minh
Đợt rồi công ty cải tạo nâng cấp hệ thống có mua mấy bộ switch bên này. Làm việc chuyên nghiệp từ lúc hỏi mua đến giao hàng và bàn giao rất chuyên nghiệp...

Có người quen giới thiêụ và làm việc qua lấy lô hàng. Về cơ bản là được từ chất lượng hàng hoá, giá cả và cách phục vụ khách hàng bài bản chuyên nghiệp.

Hôm nay có nhận thông tin để Vote cho bên các bạn. Bên bạn làm việc rất chuyên nghiệp, bán hàng và hỗ trợ có tâm và có tầm. Tôi chỉ chọn bên bạn khi có nhu cầu.

Anh Tâm
Quận 3 / Hồ Chí Minh
Lần đầu làm việc thấy bên đó hơi thủ tục nhưng sau đó mới hiểu đó là cách làm chuyên nghiệp cho khách hàng. Sản phẩm chất lượng, giá cả cạnh tranh, bán hàng và sau bán hàng rất chuyên nghiệp.